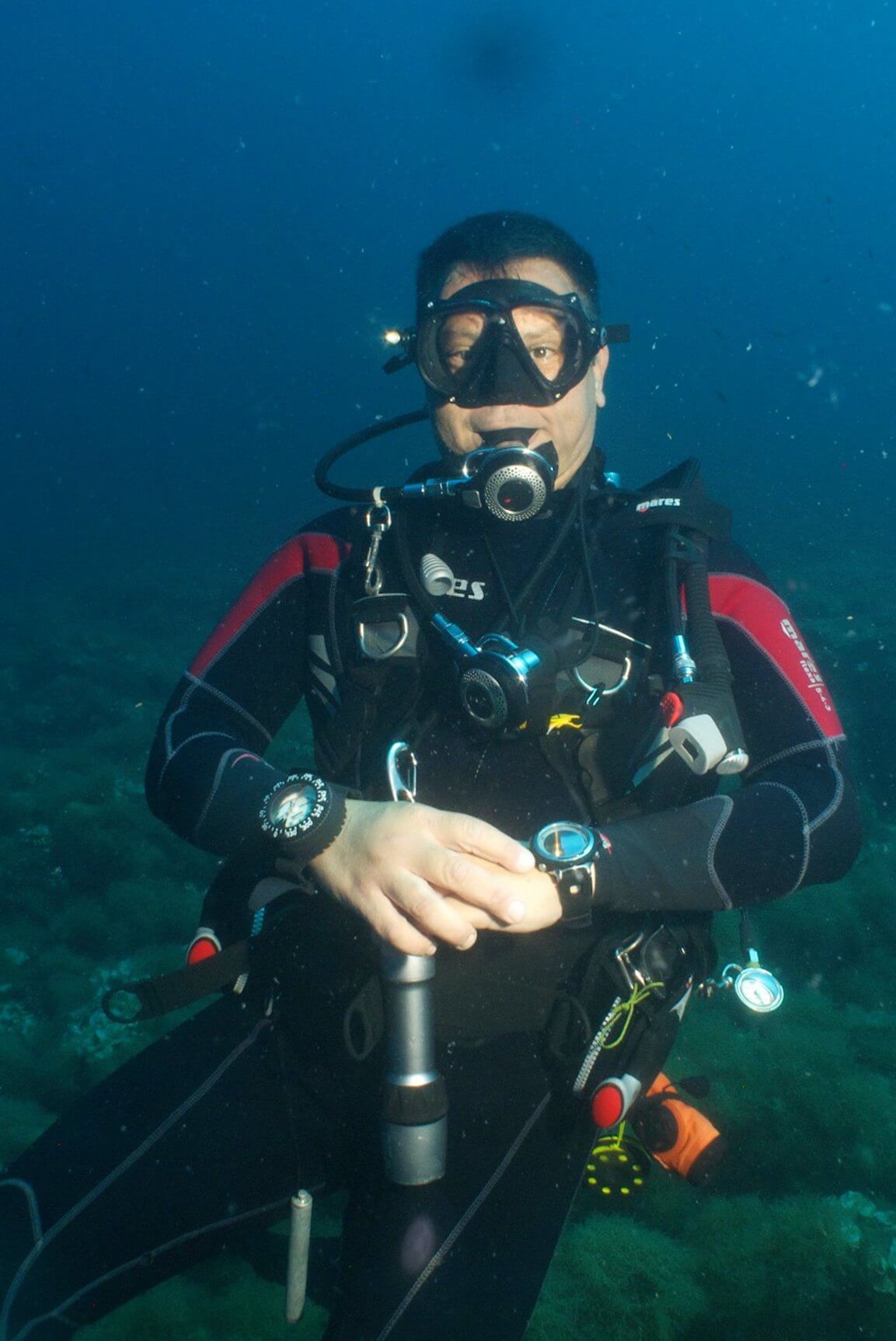 Biography
ROMA 01.01.1970
OFFICIAL MILITARY MARINE NURSE
He carried out the task of instructor for the health training of health components on board ships
He began to dive in 2009 earning the Open Water Diver patent with ESA (European Scuba Agency) teaching and then arriving in SSI (Scuba School International) in August 2013, obtaining the A.O.W.D. (Advanced O.W.D.)
After obtaining the Nitrox 40, Stress and Rescue, Deep Diving and Equipment Techniques specialties in 2016, she received the Divemaster qualification from the SSI educational agency.
In the same year he began his professional training collaborating actively with the TARAS SUB Diving Center in Taranto and bringing the Dive Guide course to completion and then, after passing the Science of Diving course, the Dive Control Specialist course also qualifying as Snorkel Instructor.
In the summer of 2017 he obtains a boat license to drive boats within 12 miles.
In the same year he began coaching several Open Water courses as an instructor aid and then in 2018 he patented himself as Assistant Instructor SSI, arriving to record more than 500 dives between guided dives and courses.
In 2018 as Assistant Instructor, he completed the Specialty Instructor Marine Ecology and Perfect Buoyancy patent as well as numerous Open Water Diver courses.
At the end of 2018 he attended and completed the course organized by HSA Italia (Handicapped Scuba Association) aimed at diving professionals to teach and bring people with disabilities into diving. In 2019 it completes the ITC course and IE assessment by obtaining the following certifications:
Open Water Diver Instructor
Enriched Air Nitrox Specialty Instructor
Stress & Rescue Specialty Instructor
Dive Guide Specialty Instructor and the Century 100 Instructor recognition level
He speaks Functional English and directs First Aid courses with training in basic resuscitation maneuvers.
Silvio Stringhetta
Instructor
Silvio has knowingly been able to transport his wealth of knowledge from the health world to diving techniques, representing for years a valid help for the Taras Sub Diving Center in Taranto.
Silvio is available for the following activities:
Research and Recovery dives
Diving wreck
Diving Caves
Dry suit
Navigation
Disabled companion license (HSA dive buddy)