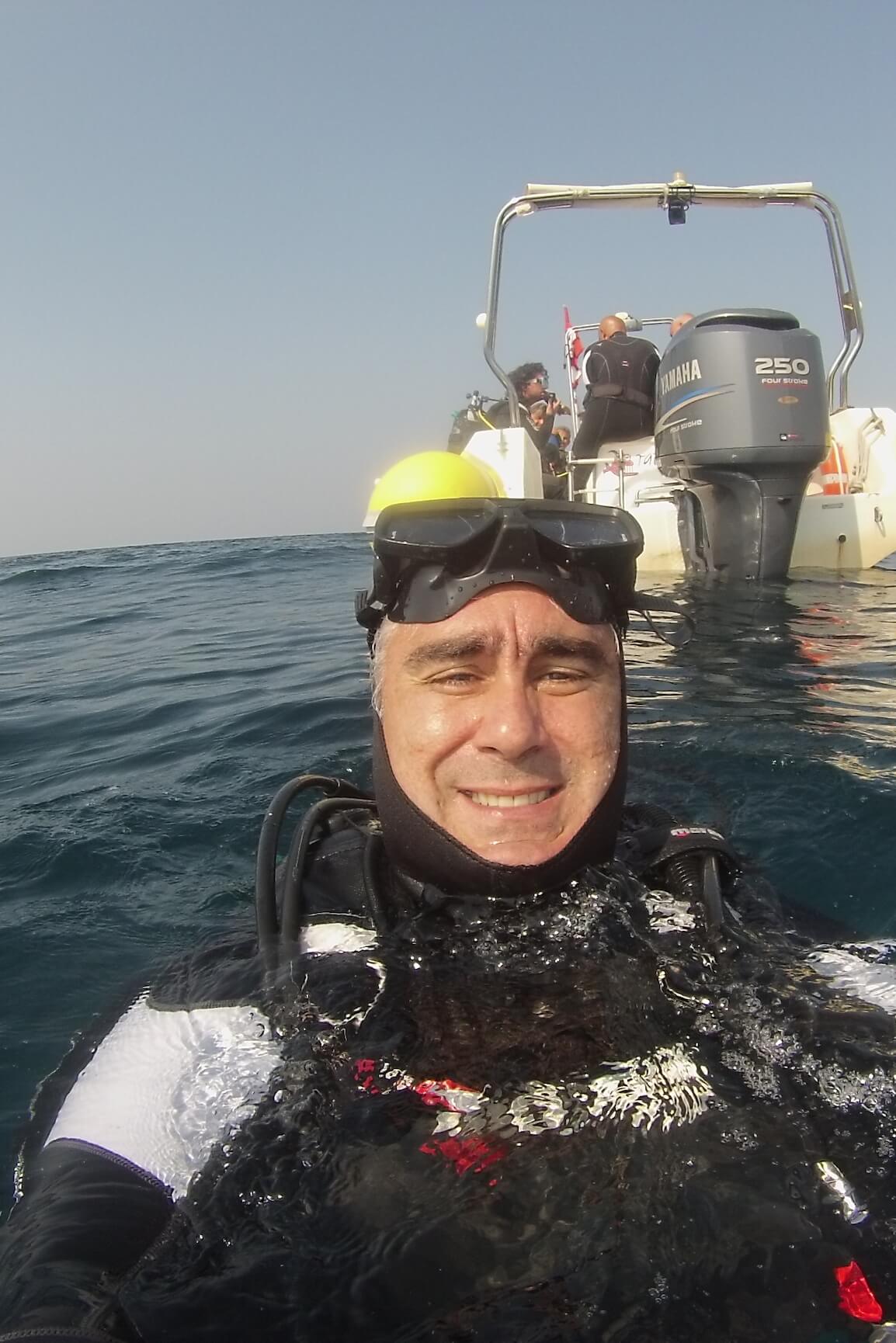 Biography
Born in Taranto 5/10/1964
Degree in Biology with experimental thesis in Marine Ecology "Grazing activity of sea urchins on harsh marine communities", supervisor prof. Ferdinando Boero, at the University of Lecce.
Lecturer in Sciences and Mathematics.
Marine biologist of the Taras Sub Diving Center for Marine Environmental Education activities.
Responsible for the scientific and dissemination activities of the "Michelagnoli Onlus Foundation".
Lecturer and Tutor in various NOPs and Work School Alternation.
Co-author of scientific publications produced in collaboration with research institutions such as the CNR Talassographic of Taranto, University of Bari and Lecce.
Collaboration for marine environmental education activities with "Acquario di Genova" and nascent "Acquario di Roma".
Diver since 1994 with several patents.
Creation of underwater photographs and videos.
Acquariofilo.
BLSD performer – Basic Life Support and Defibrillatio.
Luigi Esposito
Biologist and dive guide
Our marine biologist helps us better understand the wonders of the sea of Taranto that we observe during our dives, is always available to illustrate post-dive animal and plant species sighted and also enriches our culture with very interesting technical data sheets.
Luigi is available for the following activities:
Deep dives
Ara dives
Nitrox diving
Group dives
Night dives
Research and Recovery Dives
Wreck diving
Diving Caves
Drysuit
Navigation