MERMAIDING – DISCOVER the MERMAID/THE NEWT IN you!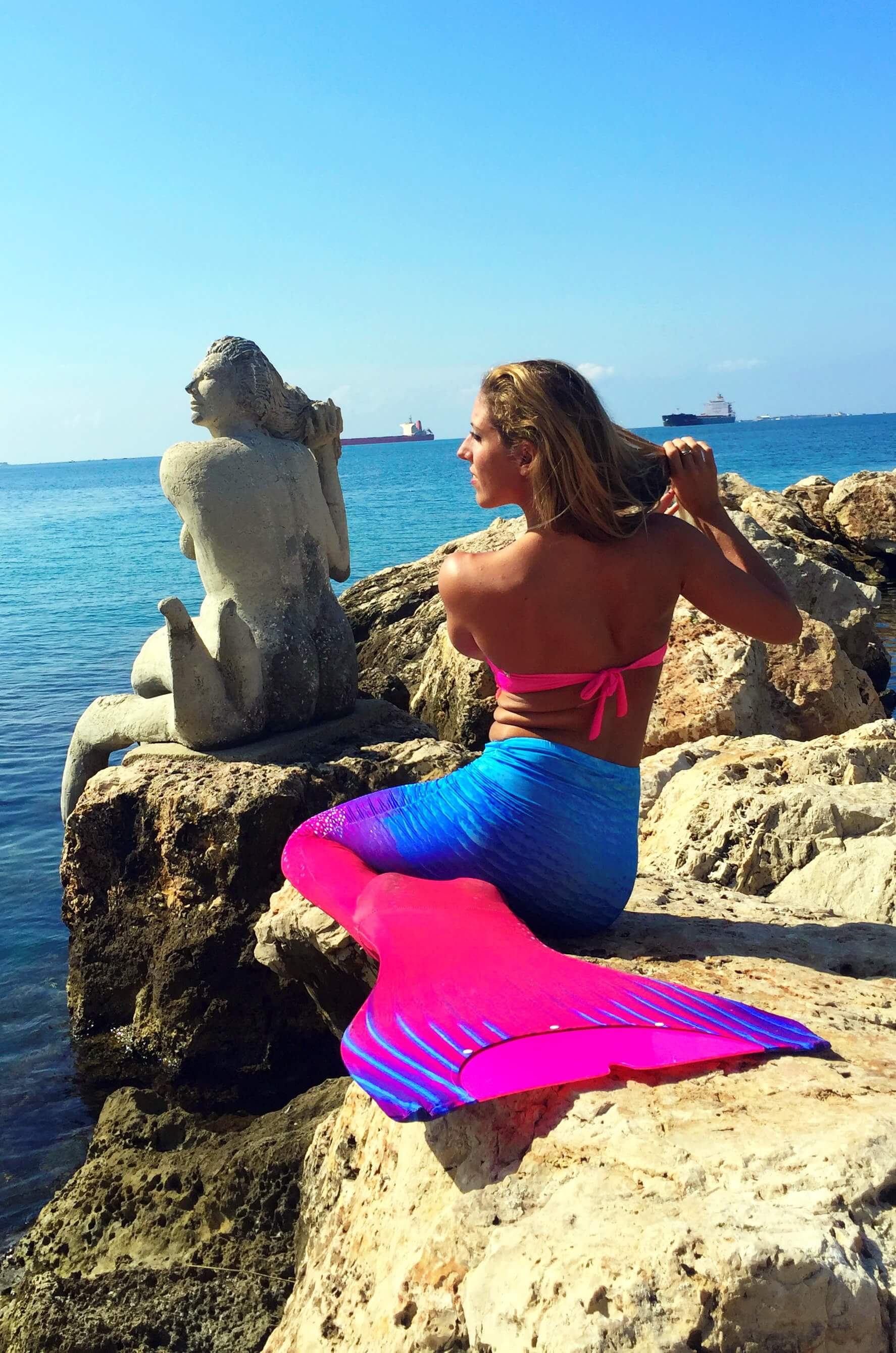 ---
Try to discover the magic and experience the thrill of swimming like a mermaid or a newt with Mia, our underwater instructor, apnea and mermaiding that will introduce you to the techniques of swimming with the monofin and not only.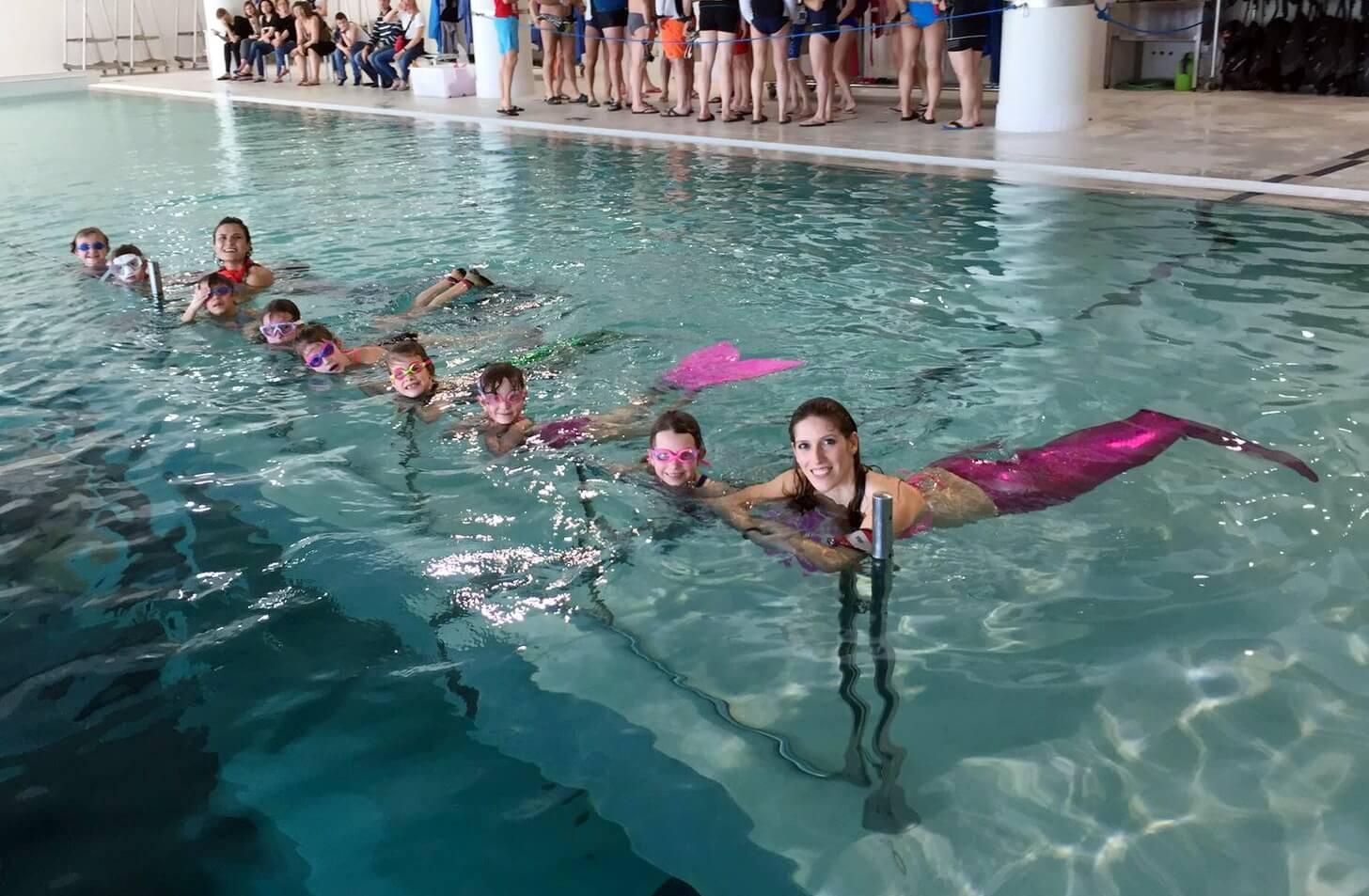 Monopinna and Mermaid dress
For the first time in the seas of Taranto a unique experience that enables anyone to learn to use the Monofin, wearing the mermaid dress, with the sinuous and elegant movements typical of a mermaid or newt.
Mermaiding activity
Activities, experiences and courses of Mermaiding for every age and level of experience: whether you are a novice or not you can enjoy on the surface and in immersion at various depths, in the pool and at sea, learning techniques of swimming, apnea, breathing and Relaxation.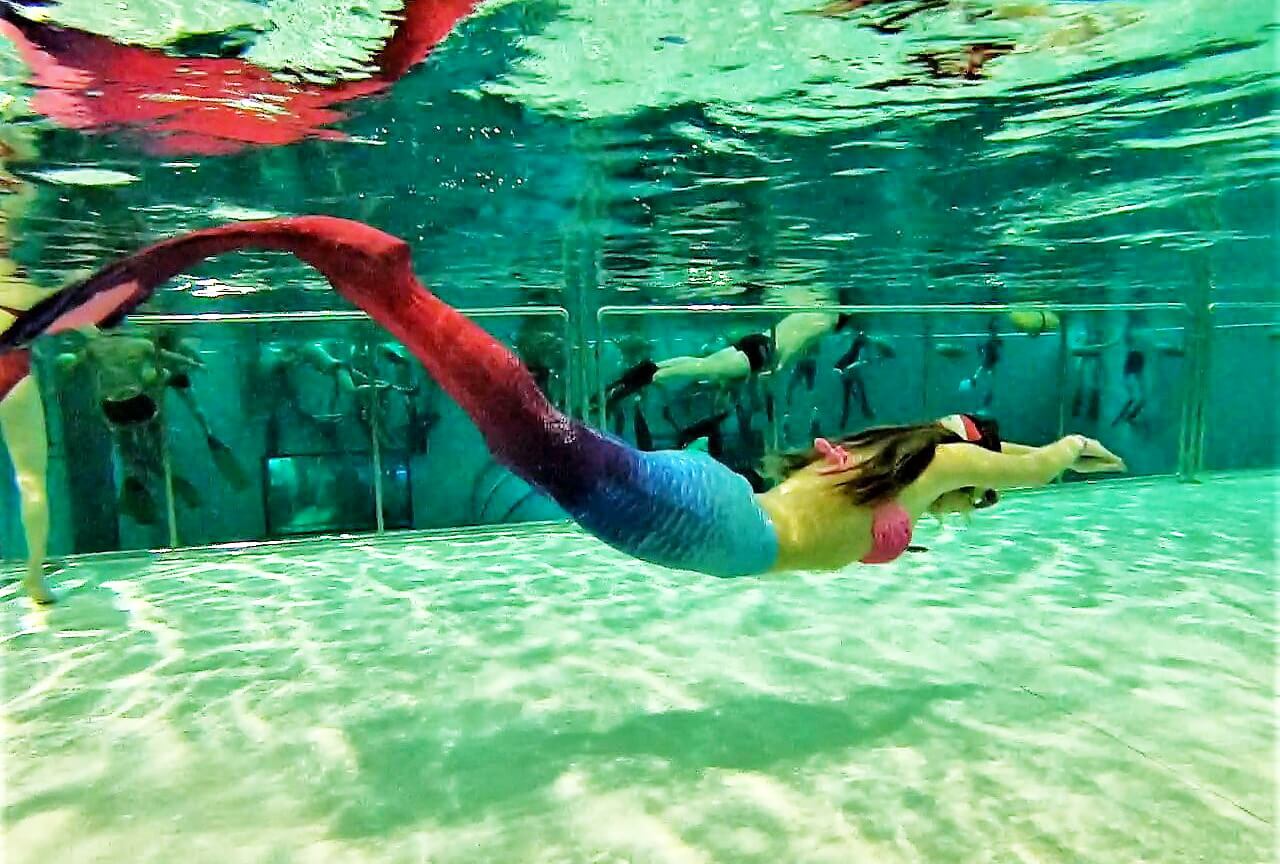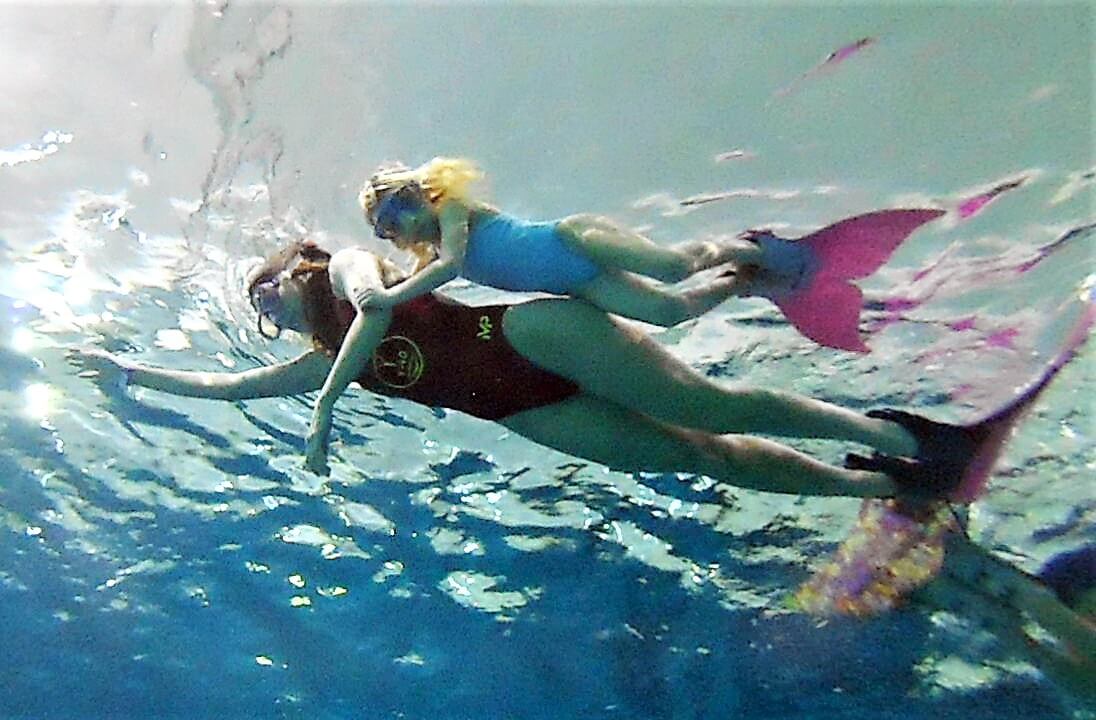 Exercises, games and choreographies
You will learn exercises, games and choreographies in an excellent mix of physical activity to shape the body, relax for your own wellbeing, fun for the little ones and possibility to socialize in an informative, playful and super atmosphere.
Discover the marine environment with our marine biologist
Excite yourself to live the magic of marine fables in the enchanting underwater world having also the opportunity to learn to know better and respect the marine environment and its inhabitants through a continuous environmental and ecological education of our Marine biologist Siren.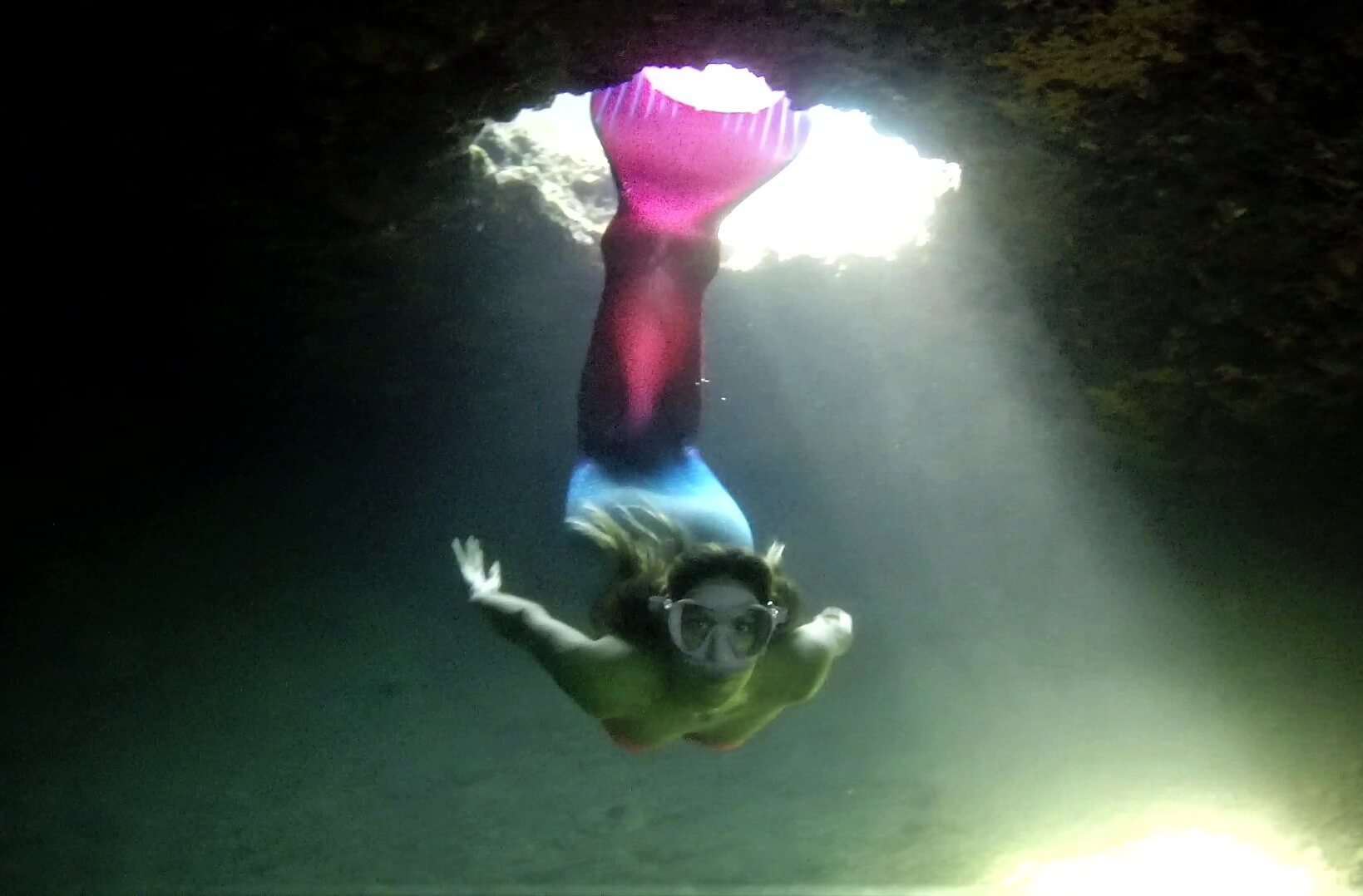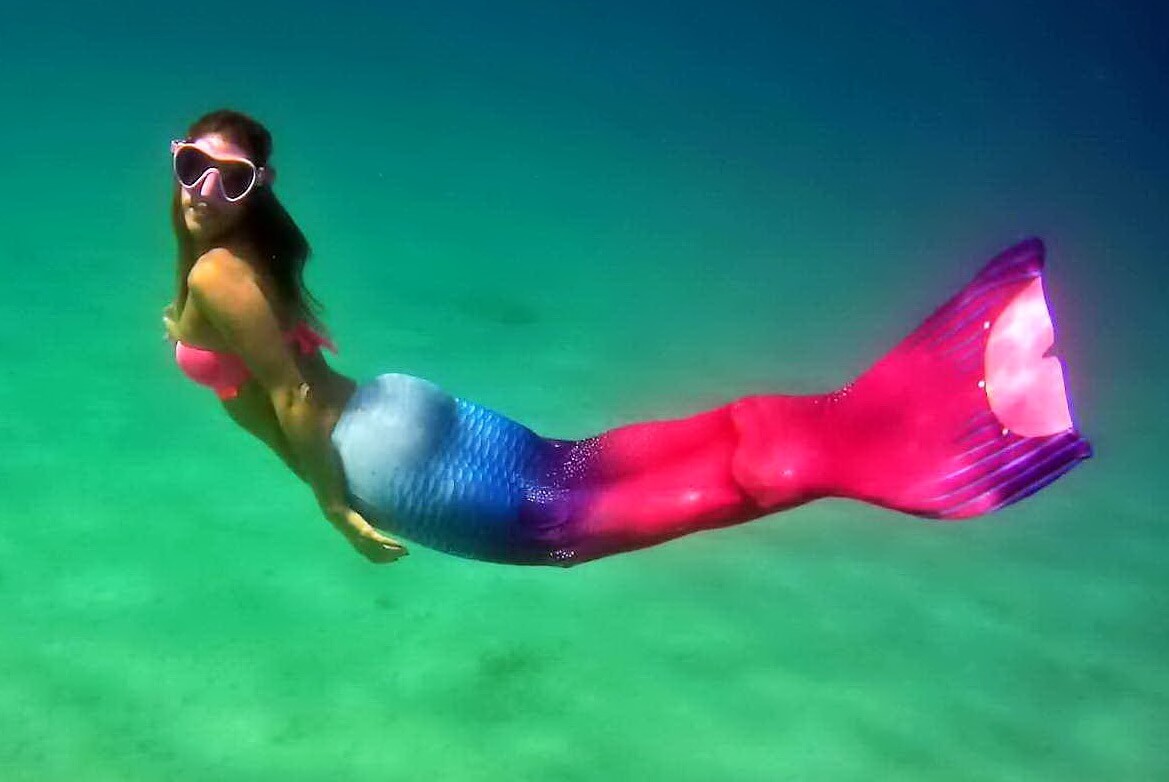 Individual or group activities
Individual or group activities are differentiated according to the age and the swimming skills of each aspiring siren or newt. At the indisputable decision of the instructor and on the basis of the acquaticity of the student can follow a short activity of swimming and apnea in deeper waters.
Mermaiding for minors and not
For minors, the presence of at least one parent or relative who is delegated to the pool is required.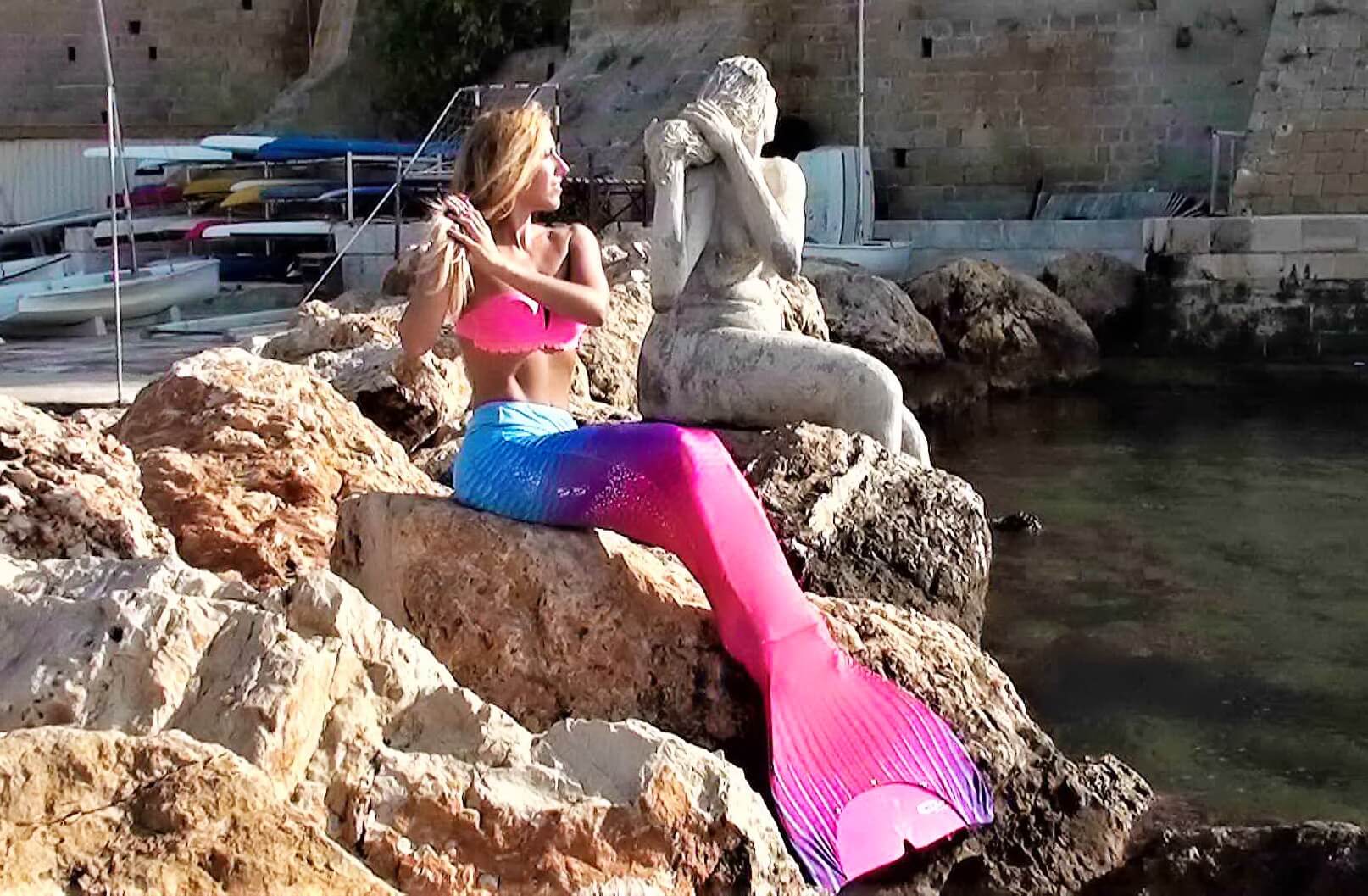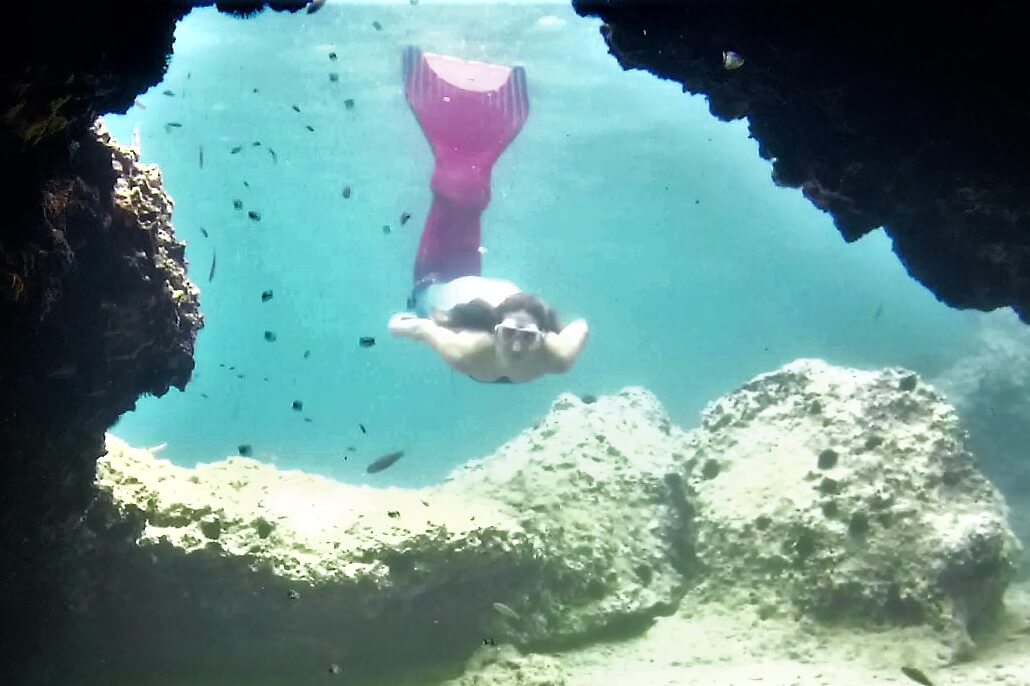 All the underwater equipment you need
The use of the Monopinna, the tail and the mask is included in the didactic activities.
Underwater videophotographic Service
On request, the Videophotographic underwater service can also be requested by one of our operators. At the end of experience/course a certificate will be issued.
The legend of the mermaid of Taranto
Below is the video "The Legend of the mermaid of Taranto" with which we won the first prize of the category debutants at the contest Eudi Movie At The EUropean DIve Show in Bologna.
Certificates are issued at the end of the course!
The Taras Sub Diving Center offers its loyal customers a wide range of recreational dives for every skill and level of certification. Click on booked and browse the different recreational dives divided by type and degree of difficulty. More information you can ask directly at the Diving. They are to be considered included for each type of immersion the single tank in steel and aluminium from 10-12-15-18 LT and Ballast.