Freediving | Apnea Courses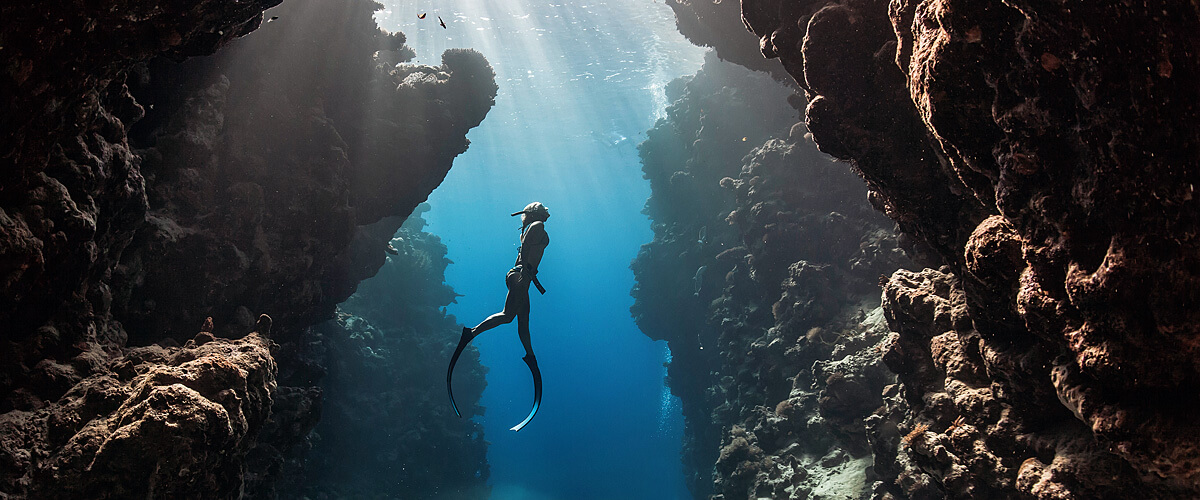 ---
Do you love the sea? Would you be interested in experiencing the enchanting Sea World using only your kicking and a single breath? Let
SSI
introduce you to the Wonders Of
freediving
. From the fresh waters of the crystalline lakes to the warm waters of the tropical oceans, SSI Freediving offers great opportunities for all divers.
Then don't waste any more time
Diego
is waiting for you to book at any time this wonderful experience!!!
---
Immerse yourself in a personal challenge, suspended in half-water in an intoxating activity, or adjusted to the calm and placid breath of the ocean. Whatever experience you're looking for, SSI will prepare you for "Freediving's ultimate Experience".
Start your Freediving Adventure
Start your Freediving adventure and put the groundwork for the various specialty courses. Complete the course, including academic sessions and at least 4 freediving sessions, to get your
freediving Level 1
certification
.
Level 2
Ready for a deeper challenge? Complete at least 6 freediving sessions and related additional training to get this level. It is the beginning of the professional career path freediving Level 2.
Level 3
Push yourself over! Complete 30 freediving sessions and follow the training in advanced freediving techniques, in order to improve your skills and reach new depths.
The Taras Sub Diving Center offers its loyal customers a wide range of recreational dives for every skill and level of certification. Click on booked and browse the different recreational dives divided by type and degree of difficulty. More information you can ask directly at the Diving. They are to be considered included for each type of immersion the single tank in steel and aluminium from 10-12-15-18 LT and Ballast.