Rental of diving equipment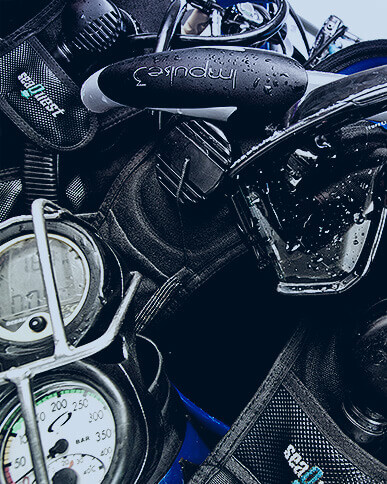 Our club is a Mares Diving Center, this means that all our equipment is provided by this multinational company, which gives us the opportunity to let you try out new products that have just been released on the market, or even before a purchase. It is obvious that we carry out recharge rental ARA – Nitrox and maintenance of all sub equipment, but above all sale of mares equipment at competitive prices.

The diving equipment available to our customers
Cylinders
n ° 50 steel and aluminum cylinders constantly revised to meet all the needs of our customers.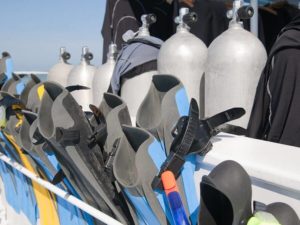 Complete diving equipment
15 complete diving equipment:

Full and short 3 and 5mm suits
BCD
Fins and shoes
Masks
Snorkeling
Computer
8 dive computers.
LED flashlights
8 led torches with lithium ion power supply and batteries for day and night dives.
Ara and Nitrox refill compressors
3 Ara and Nitrox refill compressors
Rubber dinghy
2 technical rubber boats of 8mt in length
The Taras Sub Diving Center offers its loyal customers a rich range of recreational dives for each capacity and certification level. Click on reserved and browse the various recreational dives divided by type and degree of difficulty. More information you can ask directly at the Diving Center. The steel and aluminum single cylinder from 10-12-15-18 liters and ballast are included for each type of dive.